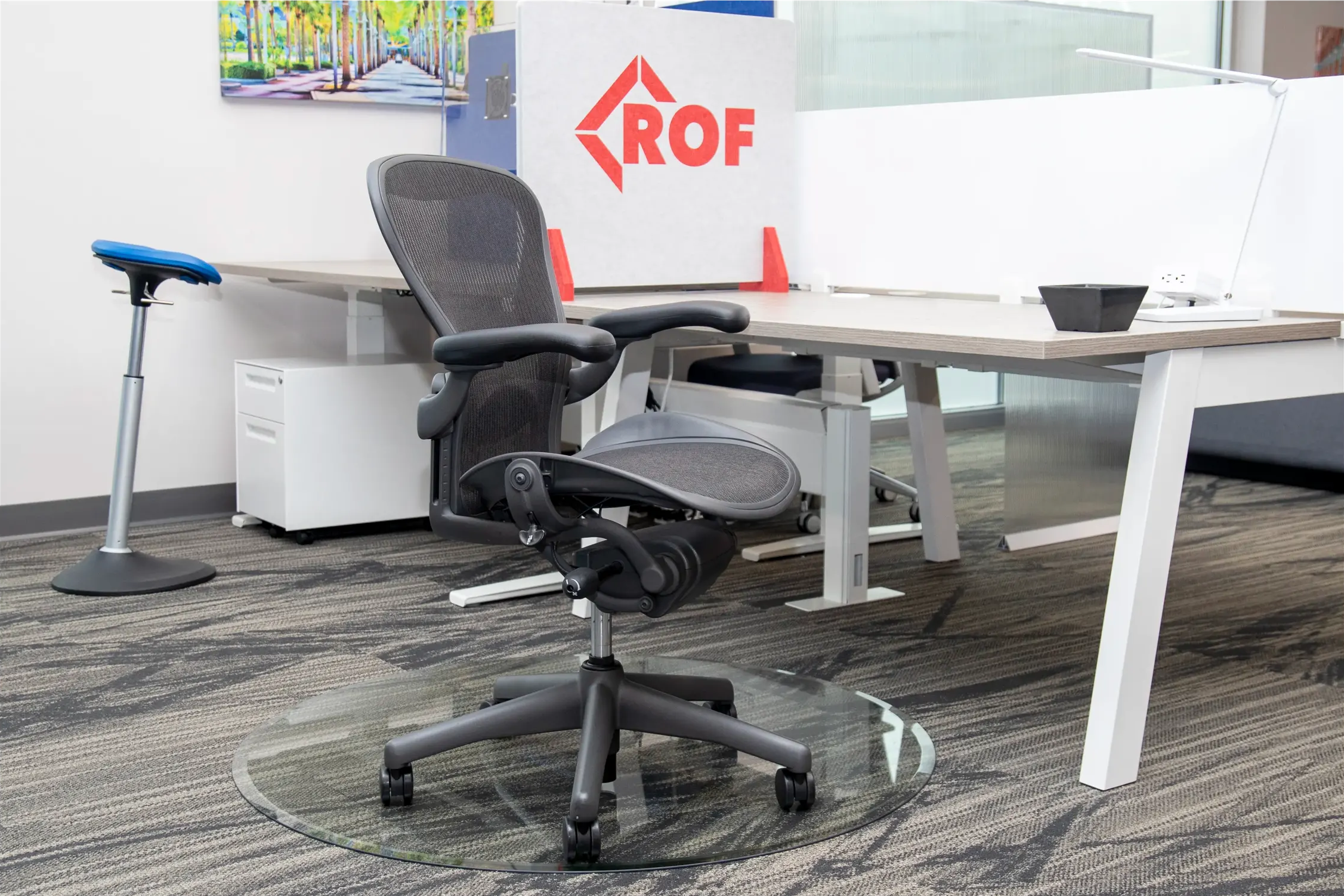 Reimagine Office Furnishings is a family-owned business founded in 1995 by husband-and-wife Bill and Joni Adams. They started out buying and selling used furniture, and in 1996 moved into a larger facility to accommodate the exponentially growing demand. It was then that they started experimenting with remanufacturing cubicles; This made quality brands, like Steelcase and Herman Miller, not only customizable but also affordable for only half of the price.
A New Way of Doing Things
The success of refurbished cubicles made them wonder, what about chairs? Used chairs are often very stained and in need of repair. In 2002 they started experimenting with refurbishing chairs.
As chairs arrive, they are stripped down completely. Parts are then sorted and tested to ensure they are functioning properly. More universal parts, like arm pads and cylinders, are sourced new. From here, the chair is rebuilt from the ground up. Materials from four to five different pieces of furniture now comprise the finished product - your remanufactured chair. Our way of doing things might take a little bit longer, but it ensures no damaged or worn parts make it through to our clients.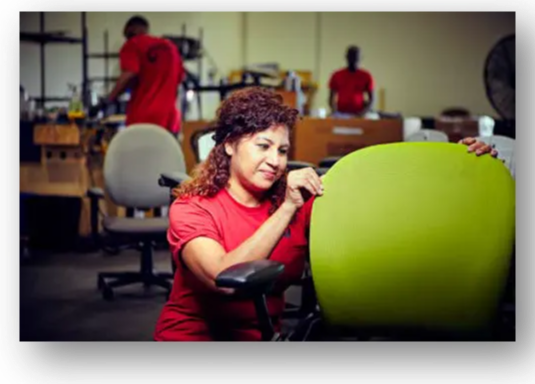 We promise you any remanufactured chair you purchase from ROF will be highly functional, long-lasting, and will look and perform like new. At ROF, we do not think you should have to dip into your savings to be comfortable while you work. No matter what your budget is, we have a fully ergonomic seat that is right for you.